Q-Core Deluxe 64x183 cm WIDE REGULAR
Big Agnes
Description
Completely redesigned from the inside out and R-Value rated by a third party, our three-season Insulated Q-Core Deluxe provides the ultimate sleep experience when comfort and performance is the priority. I-Beam construction reduces pack weight and provides consistent stability with an ultra-comfortable, super-quiet quilted two-way stretch top for a cushioned pillow-soft sleeping surface. Larger outer chambers keep you comfortably cradled in the middle of the pad and built-in advanced heat-reflective technology using PrimaLoft® Silver Insulation will keep you warm throughout the night. Save your breath for bagging 14ers, and use the included upcycled pad inflation sack to inflate.
More about Q-Core Deluxe 64x183 cm WIDE REGULAR
R-Value: 4.3
3.5" thick pad with 4.25" larger outer chambers keep you comfortably cradled in the middle of the pad
High volume valves with micro adjustments make for fast inflation/deflation and easy fine tuning to your preferred firmness
Quilted top and a lightweight stretchy nylon-spandex fabric provides a soft-touch, cushioned pillowy sleeping surface
Quieter materials than other pads on the market
Antimicrobial treatment inside the pad prevents microorganism growth
Protective storage sack, replacement valve seal and 3M repair patches included
Individually inflated and tested at our factory ensuring 100% quality performance
Pad Inflation Sack made from upcycled excess pad material included (Color will vary depending on excess material)
When sleeping on frozen ground or snow we recommend adding a closed cell foam pad
Construction + Materials
Durable nylon double rip-stop bottom
PrimaLoft® Silver Insulation working with a heat reflective barrier traps body heat and reflects it back, so you stay comfortable as the temperatures drop
Proprietary offset I-Beam construction reduces weight and provides consistent stability and comfort
Aviation-grade TPU lamination provides ultimate weld strength and dependability
About the brand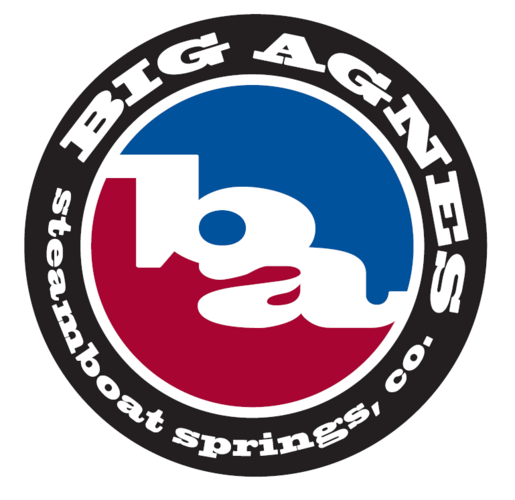 Since the start in 2001, Big Agnes has established themselves as one of the giants in the market and supplies high-quality tents, air mattresses, camping chairs and much more. They make down jackets and sleeping bags from environmentally friendly down and put great prestige in creating equipment that impresses even the most discerning outdoor enthusiasts. Big Agnes is based in northwest Colorado and with mountains and forests just around the corner. They inspire people to live closer to nature with the help of smart products that can be trusted in all conditions.
Read more